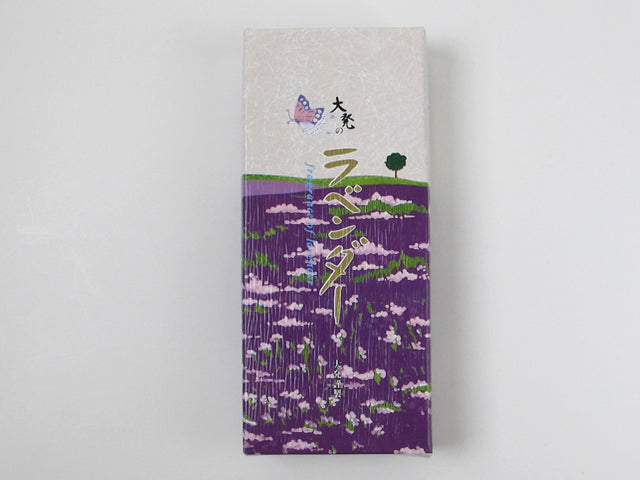 Lavender Incense (200 Sticks)
The distinctive scent of lavender will soothe and calm the mind and body for stress relief and deep relaxation. This item is derived from natural base oils and fragrances, non synthetic but all natural allowing for a premium experience.

Less Smoke Incense
Medium Box Size
Approximately 200 Sticks
6.5" H x 2.75" W x 1.25" D
Made in Japan
SKU: 4531251102626


*Starter Ash is used to help incense burner cleanly. To use starter ash, fill your incense burner 1/3 full and lay your light incense on top of the bed of starter ash.