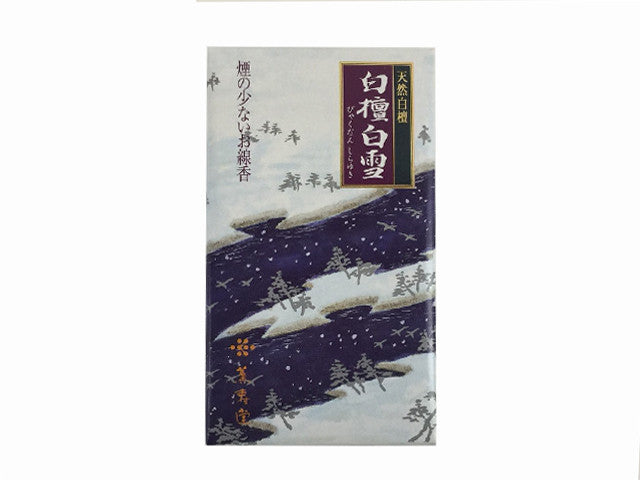 Premium Byakudan Sandalwood Shirayuki Incense (230 Sticks)
Premium Sandalwood, an indigenous to Asia must be cultivated for 60 years in order to extract its resin fragrance. The full aroma provided by Byakudan Shirayuki Incense allows tension to fade, relax the mind, and ease stress. All Natural Premium Sandalwood.

Less Smoke Incense
Approximately 230 Sticks
6.5" H x 3.5" W x 1.25" D
Made in Japan
SKU: 4972853815703


*Starter Ash is used to helping incense burner cleanly. To use starter ash, fill your incense burner 1/3 full and lay your light incense on top of the bed of starter ash.