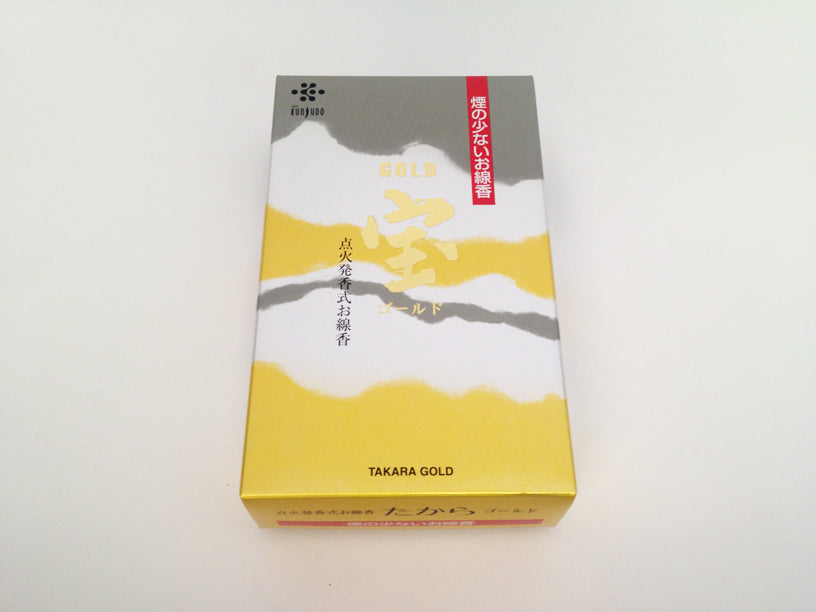 Takara Gold Incense (400 Sticks)
Delicately packaged to preserve the subtle fragrant tuberose scent that will induce spiritual balance and focus.  The tuberose is a perennial plant that hails from the agaves, extracts of which are used in perfumery. The exquisite gold cover design delivers elegance and veneration.
Less Smoke Incense
Large Box Size
Approximately 400 Sticks
6.5" H x 3.75" W x 1.75" D
Made in Japan
SKU: 4972853810043


*Starter Ash is used to help incense burner cleanly. To use starter ash, fill your incense burner 1/3 full and lay your light incense on top of the bed of starter ash.