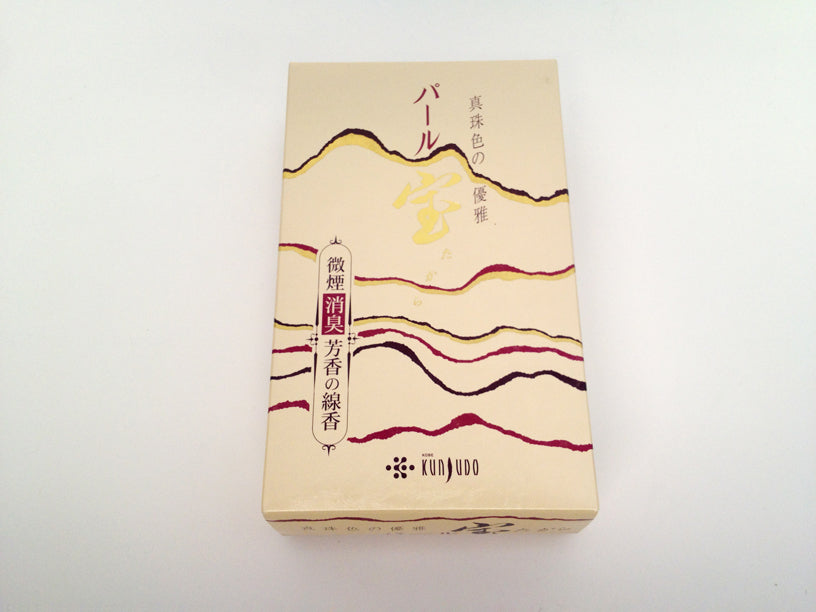 Takara Pearl Large Incense (400 Sticks)
The aphrodisiac properties of jasmine and peach combined will stimulate increased libido. The addition of sweet peach nectar adds volumes to traditional meditative rituals for relaxed focus.

Less Smoke Incense
Large Box Size
Approximately 400 Sticks
6.5" H x 3.75" W x 1.75" D
Made in Japan
*Starter Ash is used to help incense burner cleanly. To use starter ash, fill your incense burner 1/3 full and lay your light incense on top of the bed of starter ash.