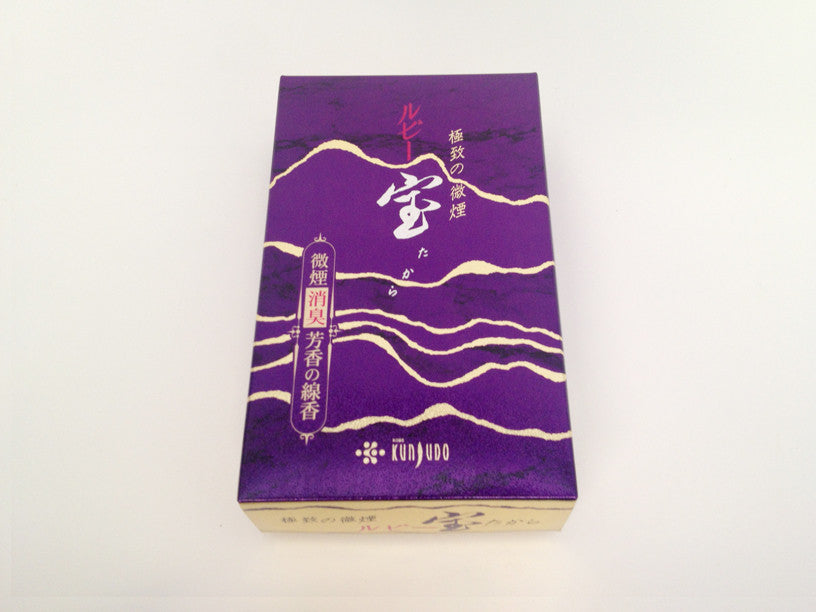 Takara Ruby Incense (270 Sticks)
This incense captures an elegant floral tapestry which permeates the senses in a rich array of subtle delicate flower aromas to soothe and provide relaxation. The smokeless incense design minimizes tar and carbon buildup on displays.

Less Smoke Incense
Large Box Size
Approximately 270 Sticks
6.5" H x 3.5" W x 1.25" D
Made in Japan
SKU: 4972853810685


*Starter Ash is used to help incense burner cleanly. To use starter ash, fill your incense burner 1/3 full and lay your light incense on top of the bed of starter ash.