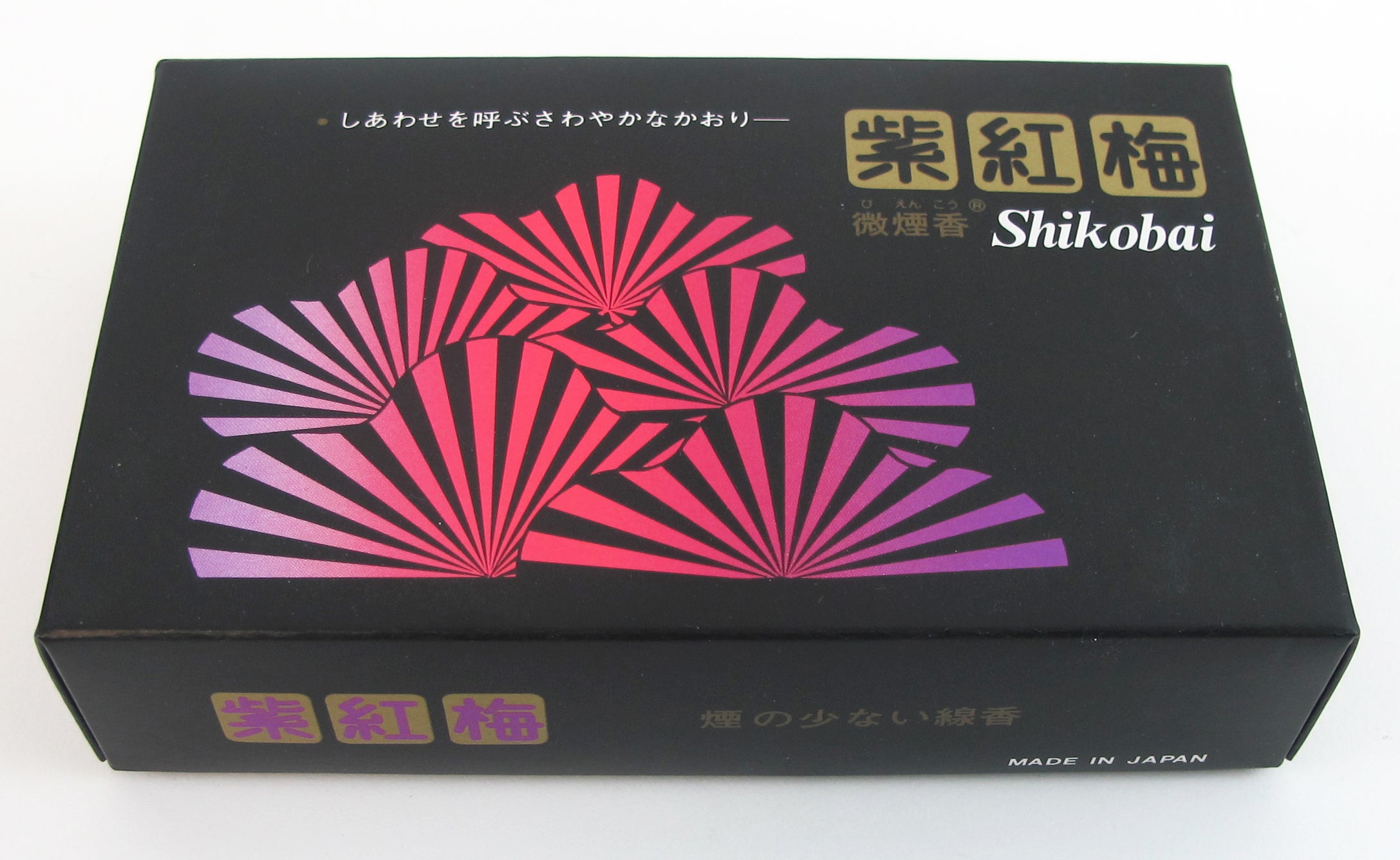 Shikobai Large Incense (400 Sticks)
Purple Plum (Shikou dust) Floral Scent offers a sweet relaxing array of plum notes to harmonize energy and focus. The smokeless air diffusion will yield a sweet aroma.

Less Smoke Incense
40 Minutes Burn Time
Large Box Size
Approximately 405 Sticks
6" H x 3.75" W x 1.5" D
Made in Japan
SKU: 4973778015117


*Starter Ash is used to help incense burner cleanly. To use starter ash, fill your incense burner 1/3 full and lay your light incense on top of the bed of starter ash.